Worship Service
In worship at Second B seeks to draw all people into the unity of Christ for the purpose of glorifying God. We are a multi-generational, inclusive community of believers which values all people and the varied gifts they bring. Our worship reflects this diversity, combining the riches of the historic liturgical Christian tradition with creative elements from more contemporary generations. Worship at Second B opens us to transforming encounters with Christ and with each other, and summons us to action to our community and world.
Wear whatever you feel is comfortable. Some are in suits and others in slacks. We are liturgical in many aspects -- we have a choir, processional, responsive readings, leaders are often robed -- and we are also warm and inviting. We draw from many wells.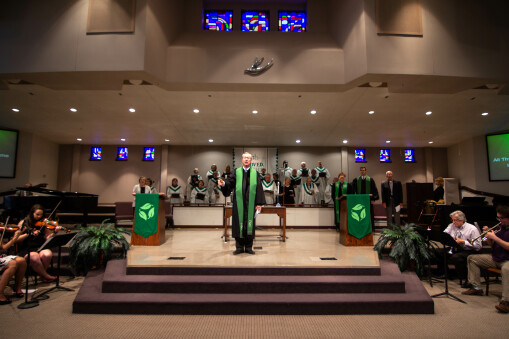 On any given Sunday you might encounter traditional hymnody, praise and worship music, African American spirituals, jazz, and/or theater and dance. Children are both welcome and included. Above all, there is joy in our life of worship.


Early Service at 8:30AM
Late Service at 10:45AM