2020 Adult Retreat
Practicing: Changing Yourself to Change the World with Kathy Escobar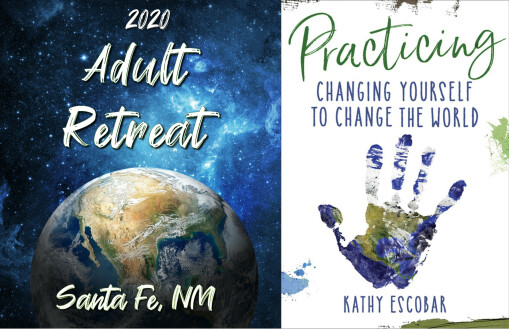 The Adult Retreat is an annual trek to Santa Fe where we learn, reconnect, and refresh our spirits. Join us this year February 7-8-9 2020 with Kathy Escobar, noted author and speaker.
Kathy Escobar co-pastors at The Refuge, a Christian community and mission center in North Denver and is the author of Faith Shift: Finding Your Way Forward When Everything You Believe is Coming Apart, Down We Go: Living into the Wild Ways of Jesus and several other books.
A trained spiritual director, speaker, writer, group facilitator, and advocate, her passion is for those on the margins of life and faith and creating brave, safe spaces for healing and transformation in community.
Learn more about Kathy here.