Adult Discipleship
We seek to be a church which cultivates deep wisdom and courageous faith. Rooted in the Biblical story and inspired by saints, past and present, our Christian formation program offers ongoing opportunities for in-depth, life-long spiritual growth in the Way of Jesus.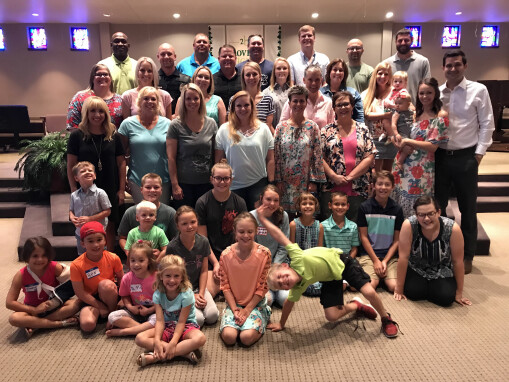 Sundays
We offer Sunday Morning Bible Study for the whole family each week at 9:30am. Our classes are taught by gifted and experienced leaders. Our groups and classes offer a variety of subjects and styles with respect to faith and the Bible. We invite you to visit to discover a group to help you grow in faith and community.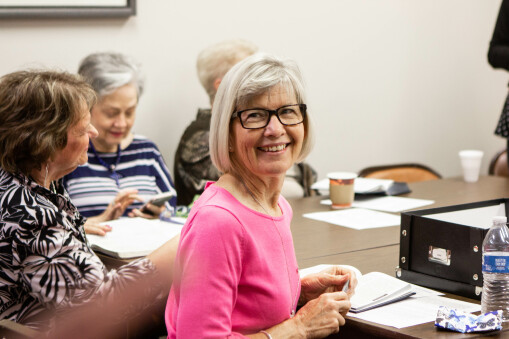 Wednesdays
We offer spiritually enriching education programs on Wednesday evenings throughout the school year. We gather to eat from 5:00pm to 6:00pm in our Grand Hall. Following our meal we offer a variety of seasonal "Windows Courses", designed to strengthen adults for life's journey. These classes offer qualified instruction in Bible study, discipleship, theology, family and marriage enrichment, parenting, practical life tools and the creative arts. Wednesdays are a great time for the whole family, as our nursery, children, and youth all have exciting educational programs which run concurrently with our adult classes from 6:00-7:00 pm.
For a current list of Windows Courses click here.
special groups and retreats
Additional adult study and fellowship group opportunities take place throughout the year. Several Bible studies, prayer breakfasts, and small group gatherings meet weekly. Additionally, we sponsor several retreats and special teaching events throughout the year. There are always opportunities to learn and grow in fellowship with one another at Second B. Check out our events calendar here.
One special retreat that occurs every February is our Adult Retreat in Santa Fe, NM.