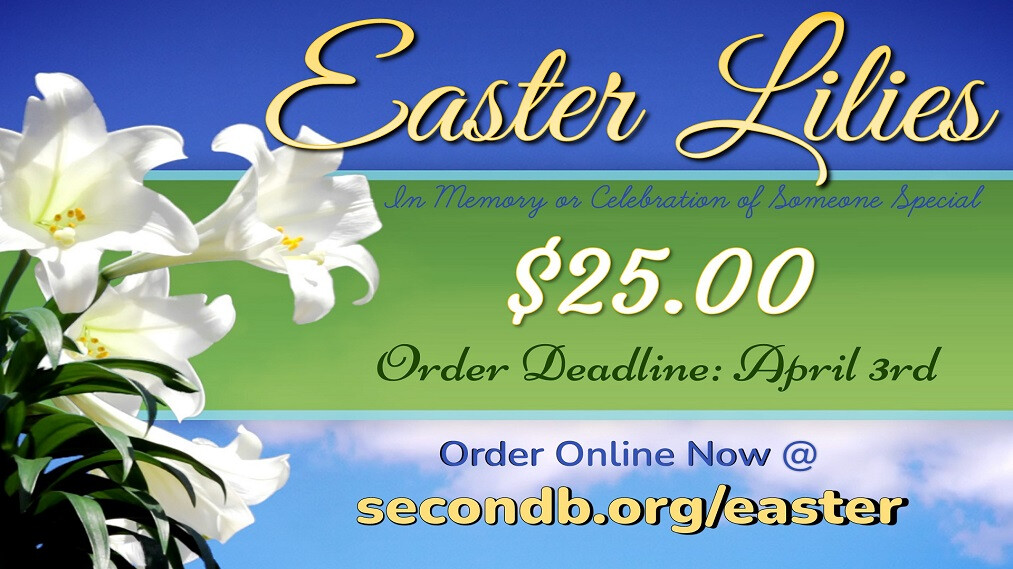 Tuesday, February 14, 2023 - Monday, April 03, 2023
To celebrate the majesty of Easter, you are invited to participate in decorating the church with lilies. The cost of each plant is $25.00. If you would like to donate one or more plants, please fill out this form.
You can donate as many Easter Lilies as you wish!
Easter Lilies can be donated In Memory of someone special or In Celebration of someone special to you!
Order Deadline is Monday, April 3rd