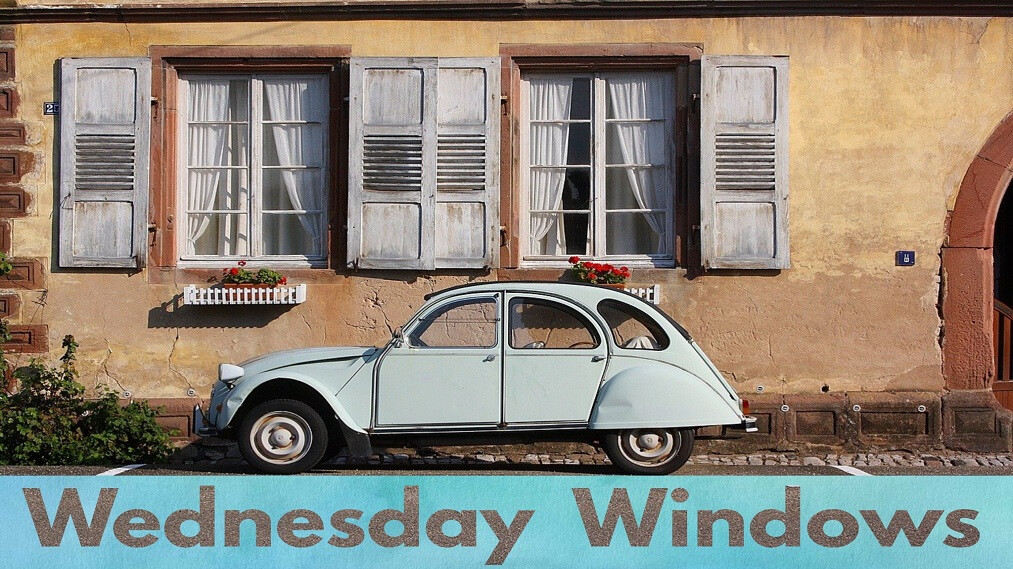 Wednesday, January 12, 2022, 5:00 PM - Wednesday, May 11, 2022, 7:00 PM
Winter-Spring 2022 @ Second B
Beginning January 12, 2022
5-6 p.m.
Meal - Delicious fare from Chef Robert served up by Joni's Crew. $7/person, ages 12 and under eat for free.
6-7 p.m.
WILD* Wednesdays for pre-K - 5th grade. Music, Bible games, crafts, and FUN for children upstairs in the Children's Wing.
Windows - A variety of offerings for adults of all ages and interests. For questions please contact Kathryn Boren, Pastor - Adults,
Join the journey . . .
January Series
January 12, 19, 26
Introduction to Peter Rollins*
led by Second B Senior Pastor Rev. Jake Maxwell.
Join Zoom Meeting
https://us02web.zoom.us/j/87816370944?pwd=bi9KampPM2F5RmlnTG9pT3laTUdHQT09
Meeting ID: 878 1637 0944
Passcode: 6109
Jake will explore some of Peter's thought-provoking ideas including Pyrotheology, Atheism for Lent and Post-Structural Philosophy.
*Peter is this year's presenter at the Adult Retreat in Santa Fe, New Mexico, February 4-6. Sign up for the retreat at www.secondb.org/ar.
February Series
February 2, 9, 16
I wonder as I wander … with Jim Powell
Conference Center
… through the garden (Feb. 2),
… through the atonement Feb. 9),
… through the Protestant work ethic (Feb. 16).
As a young adult, I read Scripture according to my indoctrination and my needs. I was in search of information. As a senior adult, I read Scripture according to my experience and my wonderings. I am in search of identification and inspiration. We will wander through our life-experiences in pursuit of new wonders in Scripture. No answers will be provided in this dialogic study.
Grateful - facilitated by Beth Burkhalter and Team
Grand Hall
As Second B highlights the spiritual practice of Gratitude throughout 2022, beware. You just may emerge with new habits that allow you to see your world through new eyes!
Travel as Spiritual Practice - with Stephanie Nash
on Zoom
In these three weeks, Stephanie will share recent discoveries she has made about the nature of God and Creation while on vacation to both coasts. God calls us to journey into the unknown, anticipating unique surprises that await us around every new bend. Whether you are retired traveler enjoying new freedom to hit the road or a young adult anticipating future family adventures, come join in on a conversation about the joy of the journey before us.
Church Conference
February 23, 2022
5:45 p.m. - Grand Hall
Ash Wednesday
March 2, 2022
6:00 p.m. - Worship Hall
Lenten Series
March 9, 16, 23, 30 and April 6
The Walk
organized by Jerry Williams
Conference Center
A variety of presenters will lead Adam Hamilton's The Walk: Five Essential Practices of the Christian Life. A different scripture passage prompts each practice.
Enneagram Adventures with Yourself and Others
with SarahLee Morris
Room 132
Whether you're a seasoned Enneagram enthusiast or just curious about it, come for interest-focused exploration, conversation, and possibly some Spirit-led transformation.
SarahLee is a Life Member of the International Enneagram Association certified in the Wagner Enneagram Personality Style *Scales, SarahLee Morris serves in the Presbyterian Church (U.S.A.) as a Certified Christian Educator and Ruling Elder.
Centering Prayer
hosted by Kathryn Boren
Room 126
If you have never explored this ancient spiritual practice or incorporated it into your daily life long ago, come deepen your practice with a 20-minute sit and time to reflect with others.
April 6
No Wednesday Meal or Series
April 13
No Wednesday Meal, WILD or Windows
May Series
April 27, May 4 and 11
2B Talks
Second B presents our own version of TED Talks. Come be informed and inspired!
Troublesome Texts
taught by Bob Powell
Room 131
An educated look and open discussion about that biblical text you either 'never quite understood' or 'couldn't accept'.
Please email suggested texts to .
Rising to the Occasion: The Gift of Resiliency with Sarah Mulkey Reid
Room 125
When life doesn't go as planned, how do we discover and use what is at hand to move through "the way it wasn't supposed to be."
WILD Wednesday Talent Night
May 18, 6 p.m.
Worship Hall
Church Conference
May 25, 5:45 p.m.
Grand Hall