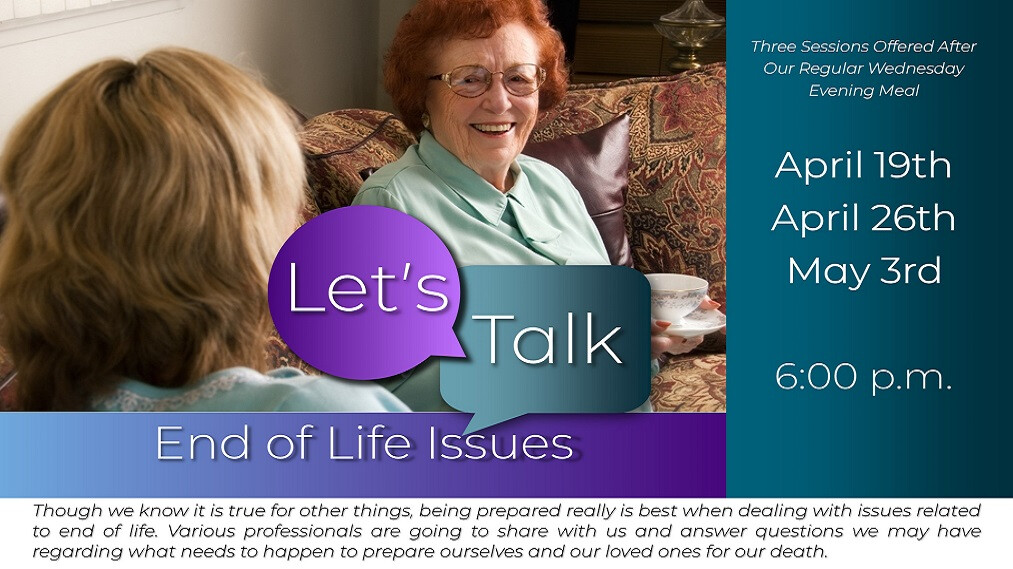 Every Wednesday, from 04/19/2023 to 05/03/2023, 6:00 PM - 7:00 PM
Though we know it is true for other things, being prepared really is best when dealing with issues related to end of life. Various professionals are going to share with us and answer questions we may have regarding what needs to happen to prepare ourselves and our loved ones for our death.
Join us for three sessions after our regular Wednesday Evening Meal on April 9th, April 26th, May 3rd at 6:00 p.m.