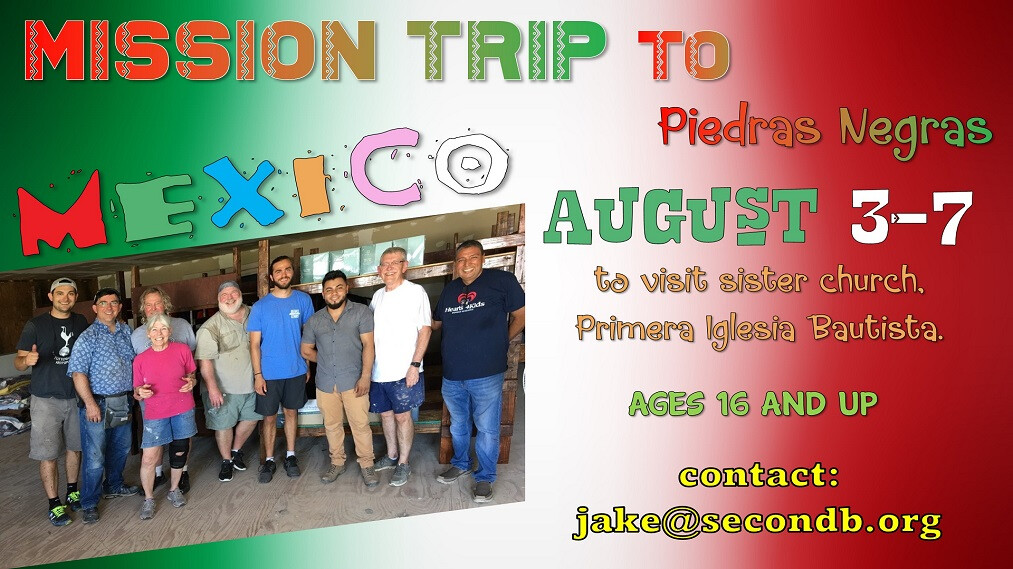 Wednesday, August 03, 2022 - Sunday, August 07, 2022
Mission Trip to
Piedras Negras, Mexico
August 3-7, 2022
to visit sister church, Primera Iglesia Bautista.
ages 16 and up.
contact: .
These are our friends through Cooperative Baptist Fellowship and our bunk bed project from 2019. We will continue construction on hospitality space for those seeking shelter and enjoy community ministry with our sister church.
Cost is: $100 per adult or $50 per student plus meals.
Passport is required.